"Tea • Pot" Jiangsu Tea Culture and Yixing Zisha Exhibition





Tea drinking,a 4,700-year-old habit for the Chinese people, has become a deep spiritual existence with deep cultural connotations, as is evidenced by the fact that the Chinese people would introduce, the habit of drinking tea wherever they go. The Chinese people not only make tea and taste tea, but also communicate and appreciate the traditional tea culture. As the saying goes,Cultivation of the heart and nature is all in this tea pot,no matter how big the world is. Jiangsu has been a sacred place for tea production since ancient times,and its tea-drinking fashion is outstanding,showing the essence of tea culture of "one tea and one pot".



Biluochun's tea-making technique emphasizes,the process of the tea not leaving the hand,the tea not leaving the pot,kneading frying and stir-frying the tea,through continuous operation until the tea is fried and ready for drink. It has become an outstanding representative of the traditional Chinese curly tea technique. In 2011 it was included in the third batch of the National Representative List of the Intangible Cultural Heritage.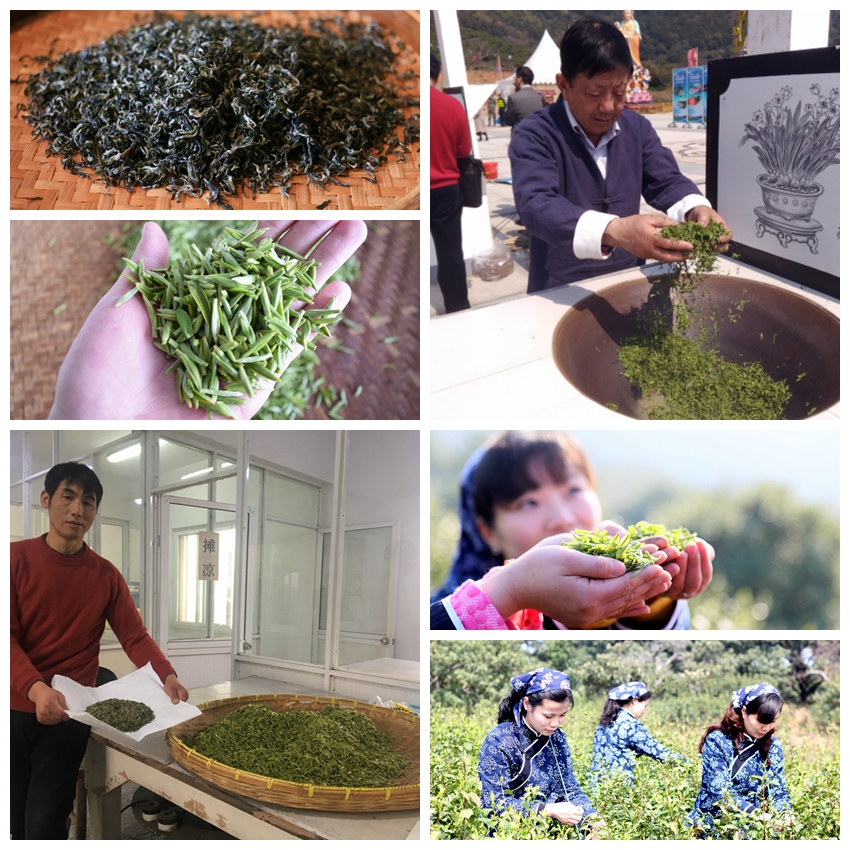 At the end of the Northern Song Dynasty. The Chinese tea culture shifted from the way of tasting tea to the form of tea sets. Since then, the Zisha or purple clay teapot came into being and has been popular for hundreds of years, until it finally integrated with tea culture and complemented each other. Yixing Jiangsu's "pottery capital" is rich in a special kind of clay, which is called purple sand or Zisha ,due to its purple. When fired into utensils the purple clay has good water absorption and air permeability. The varieties include pots, bottles, basins and sculptures. The pottery craftsmen in Yixing continue to derive nourishment from the Chinese tea culture, court culture and folk art and make them enjoyable and useful. Yixing Zisha is therefore world-famous for its long history and superb artistic achievements and was included in the first batch of the National Representative List of the Intangible Cultural Heritage.